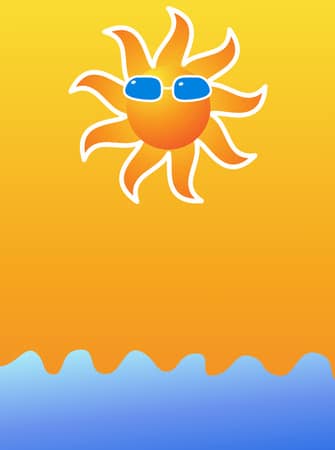 The summertime is a busy time for most families. The priority for this time of the year is to have fun, and anything that gets in the way of that must be handled quickly!
After a long winter of harsh temperatures, and then surviving the rainy storms of the spring, it is time to enjoy some fun in the sun and time with friends and loved ones.
Unfortunately, just because the summer is here, doesn't mean that something can't go wrong with your home – and, especially with your plumbing system.
In fact, with the extra activity around your house and more people coming and going, your plumbing system might be at even more risk for breakdown or damage. And, if these disasters happen when you are away from home – you won't know what kind of damage they are causing until it is too late.
Some of the things that you can do to keep your plumbing system properly maintained include:
Add drain covers to all of the drains in your bathrooms and kitchen. These are simple and inexpensive plumbing accessories but, they have a tremendous impact on keeping your plumbing system protected from clogs. This is especially important if you are having overnight guests stay at your home this summer and the bathrooms will be getting used more than usual.

Keep your water heater well-maintained by having it professionally services on a regular basis – preferably once per year. If your water heater is more than eight years old, this is a definite priority for you to have done because it could mean the difference between coming home after a vacation and finding a busted water heater tank leaking all over your home and coming home to just relax and ease back into your routine.

Make sure that your sprinkler system is checked on a regular basis. And, especially after the lawn is mowed as the lawn mower can cause damage to your sprinkler heads. If you are out of town and a broken sprinkler head is spraying water against the siding of your house – the damage could be expensive.
Your best bet is to stay ahead of the game and keep your plumbing system properly maintained. And, to do that it is important that you be thoughtful of how you and the members of your household are using your plumbing system.