How to Know When It's Time to Go Tankless
You know it's just a matter of time. Your water heater is nearing the end of its life, and you'll soon have to replace it. You've considered your options, and you wonder if a tankless water heater is right for your home. It's hard to imagine an unlimited supply of hot water on demand, but you may wonder if the benefits are enough to make tankless units worth the cost. Here are some of the pros and cons to consider before making the leap.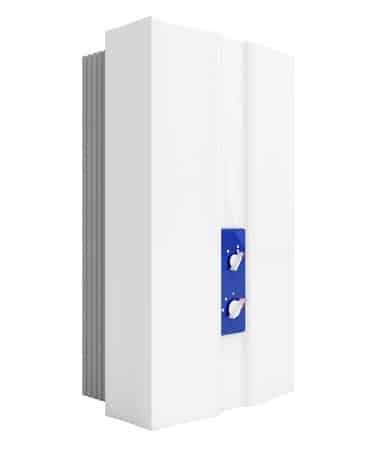 Tankless Water Heater Benefits
A tankless heater uses between 30 and 50 percent less energy than traditional units. The U.S. Department of Energy estimates a gas tankless hot water heater saves the average household $108 a year. Here are some of the other benefits of a tankless unit.
Save space – Tankless water heaters are compact, so often you can repurpose the closet or garage area currently housing your traditional unit.
Longer warranty – Many tankless units have a 15-year warranty. Traditional units come with a warranty that only lasts between one and six years.
Extended lifespan – Tankless units often last more than 20 years. The average life of a traditional unit is around 10 years.
Avoid flood risk – Traditional water heaters sometimes have lines that burst or develop leaks in the tank that can flood your home, ruining flooring and sheetrock and potentially leading to the growth of mold and mildew.
Potential Drawbacks to Tankless Units
The biggest downside to choosing a tankless water heater is the initial cost. There's no getting around the fact that they're more expensive than traditional units. Many homeowners find that when they combine the monthly energy savings and the extended lifespan, a tankless unit costs less overall.
Smaller units cost less, but they don't heat as much water at a time. If you want continuous hot water for showers, laundry, and dishes, make sure you choose a unit that's large enough to handle your household's demands.
If you want to know more about tankless water heaters, Flowrite Plumbing will come to your home to help you decide what options are best for you. Contact us today.
Source:
https://www.angieslist.com/articles/what-are-pros-and-cons-tankless-water-heaters.htm